---
FREE PBIS TOOL KITS
MSPTI has provided The Arc with these AMAZING PBIS (Positive Behavior Intervention Supports) Tool Kits.
If you would like one of these AWESOME tool kits, please let us know soon. We do have a limited supply. These kits are FREE and on a first come, first serve basis.
These tool kits include the following:
- A Nice Bag
- 2 Books
- Parenting with Positive Behavior Support
- From Emotions to Advocacy
- Brochures
- Flash drive full of information including the following:
-Tool Kit Letter
-School Wide PBIS Manual
-Parents & PBIS Tools to Use
-Positive Solutions for Families
-Parents Guide to Response to Intervention
-Key Rules for Home
-Family Involvement Plan
-Family Engagement Checklist
-PBIS Home Matrix
-Parents Guide for Universal Design for Learning
-Universal Design for Learning Fact Sheet
- Ink Pen
---
February Events
---
IEP BOOTCAMP
---
Aladdin Jr.
---
Cookin' With The Arc

The Arc NWMS Cookbook 


Cookbooks make great gifts!
Buy a cookbook get a pot holder FREE, while supplies last!
There are several ways to pay:
Pay by check: Make your check out to "The Arc NWMS", place in Memo line "Cookbook."
Mail your check to 6515 Goodman Road #281, Olive Branch, MS 38654 or
Bring it to our office at 5847 Getwell Road, Building 3 Suite 3, Getwell Road, Southaven, MS 38672
Pay by PayPal: Click the "DONATE" button on our website to pay with PayPal, www.thearcnwms.org Notate "Cookbook" in the "add a note" section.

If you have any questions, please contact Rebecca Treadway at rebecca@thearcnwms.org.
---
Supper Club & Supper Club Junior
---
PARENT SUPPORT GROUP MEETING
 
---
Little House Art Project
---

SIBSHOPS
---
WEIGHTED BLANKET PROJECT
 
---
Attention Kroger Shoppers!  
Please click the link below and sign up for Community Rewards to support The Arc Northwest Mississippi.  
Every time you use your Kroger Card you will be helping people with special needs!

CLICK HERE TO SIGN UP FOR KROGER COMMUNITY REWARDS

1.  If you already have a Kroger Account, click "sign in." If you do not have a Kroger Account, go to step #6
2.  Enter your email and password.
3.  If you have forgotten your password, click on "Forgot your password?" and Kroger will send you an email to reset your password.
4. You will be prompted to enter the number or the name of the organization: The Arc Northwest Mississippi or 14251. 
5. You are DONE! Thank you for supporting The Arc Northwest Mississippi. 
6. Click "Create an Account" and fill out the information. 
7. Enter your Card or Alternate ID Number with your Last Name.
8. You will be prompted to enter the number or the name of the organization: The Arc Northwest Mississippi or 14252.
9. You are DONE! Thank you for supporting The Arc Northwest Mississippi. 
---
Amazon Smile
Please remember when shopping at Amazon, choose the option to shop at Amazon "Smile" and choose The Arc Northwest Mississippi.
To support charity, always shop at smile.amazon.com
Drag this box to your bookmarks or favorites bar to create a shortcut to smile.amazon.com.
---
Would you like to join the National Arc's Mailing List? 
Joining the email list will allow you to keep up with all the news from the National Arc.
Go to thearc.org 

Go to the subtitle " Who We Are" 

Go down to "Contact Us" and enter all of your information 

Lastly, be sure to check the box that says you would like to recieve emails from the Arc.
---
ANNOUNCEMENTS FROM AROUND OUR COMMUNITY
Know Your Rights: IDEA Procedural Safeguards
Presenter: Pam Dollar, Ex. Director, MSPTI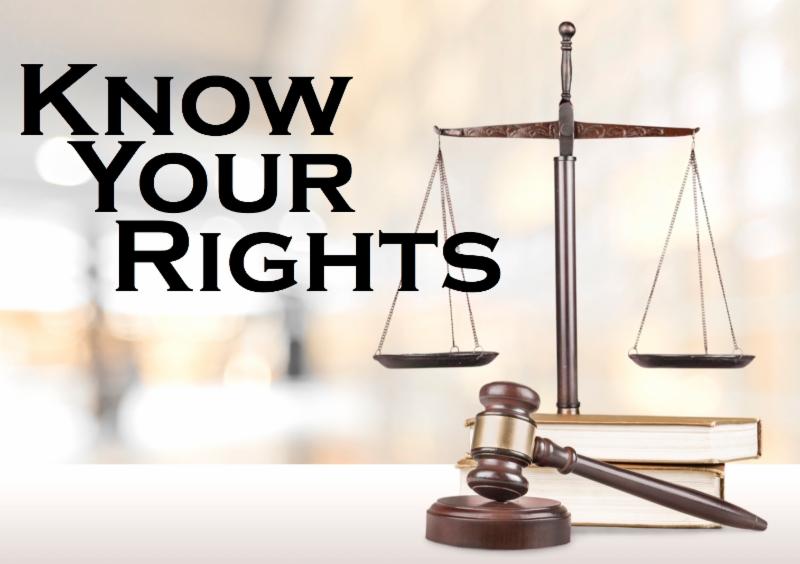 Procedural safeguards may seem like a dry topic, with long explanations and terms that are useless to your family. So why is it important and how will it help your child? Procedural safeguards are the rights that protect you. When you know your rights, you're able to be an equal participant in your child's educational process and you know what to do when something isn't working.
February 13, 2018, 12:00pm - 1:00pm
---
MS Disability Awareness Day at the State Capitol, Wed. February 21st
Mississippi State Capitol, 400 High Street, Jackson, MS 39201   To register or if you would like more information please click HERE to visit the MS Coalition for Citizens with Disabilities Facebook Page for the 2018 MS Disability Awareness Day event.
---
Down Syndrome Association of Memphis & the Mid-South Events
DSAM 2018 Calendar at a Glance
2/23   Natalie Hale Workshops * Morning for Educators / Evening for Parents
3/10   New Family Brunch
3/21   Walkin' in Memphis  * World Down Syndrome Awareness Day 
4/6-7  Bull Moose BBQ & Poker Run
4/22   Family Zoo Day & Picnic
5/5     Get Down & Derby Gala
Every Monday - Self-Advocate Classes at the DSAM Office
Check out the Event Calendar on the DSAM website regularly for additions and updates 
Friday, February 23rd * Two Sessions * Workshops led by Nationally and Internationally recognized speaker Natalie Hale
"WHOLE CHILD READING: Go in Through the Heart and Teach to the Brain"
A national and international speaker for over 20 years, Natalie's passion for teaching reading to our learners is based on the firm belief that our children/teens/adults can learn to read. An educator and parent of an adult son with Down syndrome, Natalie's enthusiasm is contagious. Giving tools that are immediately applicable by attendees, she leads the audience through an effective plan to teach reading to learners of any age with Down syndrome or other developmental delays. With the goal of reading success achieved through "Going in through the heart and teaching to the brain," she covers in detail the most effective methods, materials, and motivation guidelines. Topics covered include current best practice, the optimal order of learning to read, sight word learning, phonemic awareness, effective teaching materials, teaching nonverbal learners and older non-readers, the Fast Flash method, comprehension tips, errorless testing techniques, and more. 
Friday February 23rd  7:45 - 11:00 AM   Ds Specialist Educator Training &  Breakfast, Sedgwick CMS Training Room, 1000 Ridgeway Loop, Memphis, TN
Friday, February 23rd - 6:15  - 8:15 PM  Parent Workshop* Baptist Memorial Hospital, Garrett Auditorium, Baptist Medical Plaza 2, 6027 Walnut Grove, Memphis, TN 
Please RSVP to admin@dsamemphis.org or call 901-547-7588
---
Mississippi Department of Mental Health Helpline
1-877-210-8513
If you have a concern about the care your loved one is receiving or need help,
call the MS DMH Helpline.
---
Scent Evidence K9
Human Scent Preservation Kit
Using a scent pad that has been correctly preserved within a sealed sterile jar reduces the start time of the K9 team.  When other articles, such as clothing, are used to collect the person's scent , it may be necessary to dismiss the scent of other people (e.g., other members of the household, law enforcement personnel, healthcare providers, etc.) whose scent may have contaminated these articles.
Having a scent pad that has been correctly preserved within a sealed sterile jar increases law enforcement and search personnel awareness of human scent discriminate K9 teams. Properly trained human scent discriminate K9 teams are capable of trailing in high traffic areas, on multiple types of surfaces, with trails that are over 24 hours old and vehicle trails.
*Each kit comes with a jar, lid, sterile gauze pad, tamper proof tape, label and instruction booklet.

To get your own Human Scent Preservation Kit contact Director William Nichols with the DeSoto County Sheriff's Department at (901) 282-7473 or email him at wnichols@desotocountyms.gov.
---
Did you know you can sign up for grocery pick up?

The following Kroger Stores offer ClickList shopping:
Kroger Southaven - Goodman/Getwell 3095 Goodman Rd. E, Southaven, MS 38672

Kroger Olive Branch - 7427 Goodman Rd., Olive Branch, MS 38654

Kroger Horn Lake - Goodman/Horn Lake 3926 Goodman Rd. W, Horn Lake, MS 38637

Kroger Marketplace - Hernando 2380 Mount Pleasant Rd., Hernando, MS 38632
Start shopping at https://www.kroger.com/onlineshopping/signin

The following Wal Mart Stores offer online grocery shopping: 
 WalMart Southaven - 6811 Southcrest Pkwy., Southaven, MS 38671

 WalMart Olive Branch - 7950 Craft Goodman Frontage Rd., Olive Branch, MS 38654

 WalMart Horn Lake - 4150 Goodman Rd. W, Horn Lake, MS 38637
Start shopping at https://grocery.walmart.com/
---
Please feel free to take advantage weekly of the special needs programs in your area:
Longview Heights Baptist Church
4501 Goodman Road
Olive Branch, MS 38654
(662) 895-1900
http://www.longviewheights.org/
Four Friends Special Needs Ministry
Longview Point Baptist Church 
1100 McIngvale Road
Hernando, MS 38632
(662) 449-1044
http://longviewpoint.org/
Hidden Treasures Special Needs Ministry
Getwell Church
7875 Getwell Road
Southaven, MS 38672
(662) 349-3680
http://www.getwellchurch.org/
Cornerstone Church
5998 Elmore Road
Southaven, MS 38671
(662) 349-0216
http://www.cornerstoneliving.org/ 
---