Parent Support Group Meetings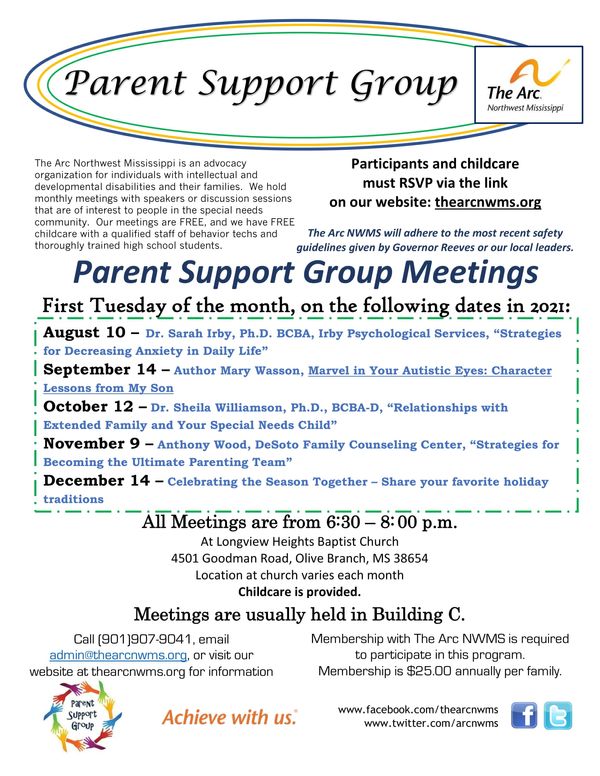 If you are unable to attend the meeting in person, we will have a Zoom link available.  Please email rebecca@thearcnwms.org if you would like to participate virtually.
New section
Please join us on Tuesday, December 14, 2021 at 6:30 PM. 
Celebrating the Season Together - Share your favorite holiday traditions
Please sign up at the links below.